Roses
OUR NEW SEASON 2020-21 ARE NOW IN STOCK
A rose in full bloom stops you in your tracks. It steals your heart with its paper-delicate petals and lures you in with its heady, romantic scent. Once you're truly captivated it's hard to resist filling your garden with the sumptuous butter yellows, sugar-spun pink, graceful white and blood red petals of this queen of flowers.
We're in love with roses too, so we've got a variety in our garden centre to grace every spot in your garden.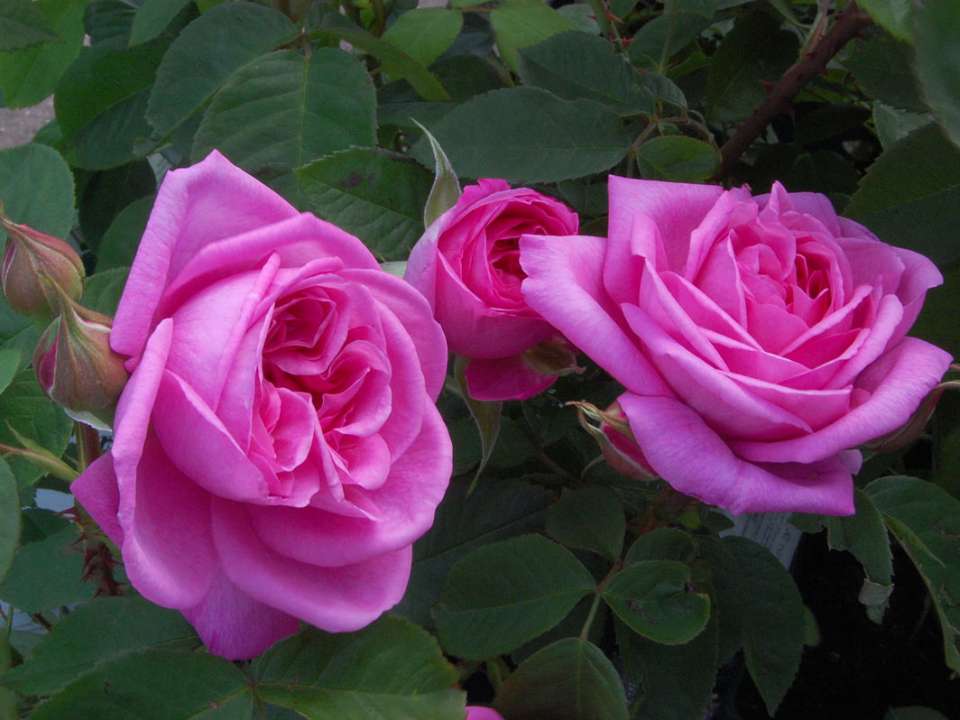 Think of a rose in your mind?..... English roses probably come to you.... a David Austin rose maybe?......
We stock David Austin roses from the 2 original classic English Roses (and arguably the best) Graham Thomas & Gertrude Jekyll to the new releases, climbing & rambling etc. You will find it hard to beat the heady fragrance, the subtle tones and healthy vigour of a David Austin rose.

We have a range of the award-winning French 'Delbard' roses.An exciting new collection of roses from renowned breeder Delbard of France. All are possessed of a wonderful perfume and many are award winners at trials throughout Europe.They range from short shrubs to climbers.
The fabulous 'Rennaisance' series. An enhancement of modern breeding providing roses of healthy, reliable & perpetual fragrant blooms.
We grow on all our roses,supplied from expert grower Trevor White, in peat-free compost.
Climbers and ramblers like 'New Dawn' and cream 'Alberic Barbier' scramble boisterously up trellises and wire supports to clothe walls in swathes of colour.
Shrub roses make striking centrepieces to a border: free-flowering and highly perfumed, they'll bloom from June till September. We offer a good range of old fashioned, timeless varieties. Apricot 'Buff Beauty' or deep pink 'Comte de Chambord' are good choices.
Patio roses like pale pink 'Gentle Touch' or pure white 'Diamond' are dainty, smaller shrubs bred for their ability to thrive in containers. Smothered in blooms, they're long-flowering and brilliantly colourful.
Ground cover roses spread out in low, graceful arches to cover the ground in dense foliage and flowers. The 'Flower Carpet' series come in gold, pink, white and scarlet.
Gift roses looking for that living gift? We have celebration roses. Ruby, Silver & Golden wedding anniversary roses. Best wishes, remembrance & Happy Birthday are varieties we stock.
Please ask the staff in our garden centre in Kington for more information and advice about growing roses.