Welcome to Lyonshall Nurseries & Garden Centre
Lyonshall Nursery is situated in beautiful Herefordshire countryside close to Mid-Wales. A highly recommended nursery and garden centre in Hereford, Kington, Leominster, Ludlow and Mid-Wales area by gardeners, people who want a great garden, tourists, day trippers and people who love visiting plant nurseries and garden centres.
Winter hardy Pansies & Violas grown by us. Available from September - November for colo…
Valid until 30 November 2014
4 packs for £10 - £3.49 each
More information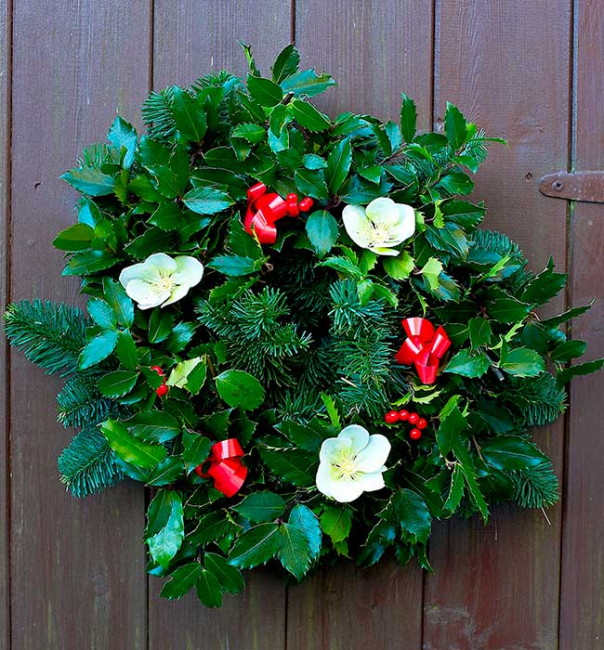 Our real fresh holly wreaths & Christmas Posies are made by us from the end of November…
Valid until 23 December 2014
More information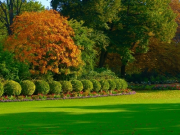 Natural planting using swathes of gently-swaying grasses shot through with drifts of tall, open perennials to mimic the wild look of the American prairie lands caught the imagination of gardeners across Europe in the 1990s, and it's been going strong ever since - you can see some fabulous exam…
Read more »
Plant of the Week: Sarcococca
This modest, unassuming plant has a secret weapon. Sarcococca, also known as Christmas box, is for most of the year a handsome evergreen with small, glossy leaves, low maintenance and the perfect backdrop to set off more colourful summer flowers. Then in December its tiny, almost invisible flowers open wide and release scent so glorious it'll fill the whole garden.

There are two types: the neat Sarcococca confusa, forming a dome around 1.2m tall, and S. hookeriana var. digyna with narrow, gracefully pointed leaves. Look out, too, for S. humilis, which makes a low hummock, easily trimmed into a low hedge as a substitute for disease-prone box.
Lyonshall Nurseries Facebook
Protect conifers from snow damage
Upright conifers like the column-like Taxus baccata 'Standishii' are vulnerable to damage from snow, which pulls branches out sideways with its weight and ruins the shape. If the weather looks as if it might close in tie the branches in loosely with rope or netting so they keep their elegant outline.