Welcome to Lyonshall Nurseries & Garden Centre
Lyonshall Nursery is situated in beautiful Herefordshire countryside close to Mid-Wales. A highly recommended nursery and garden centre in Hereford, Kington, Leominster, Ludlow and Mid-Wales area by gardeners, people who want a great garden, tourists, day trippers and people who love visiting plant nurseries and garden centres.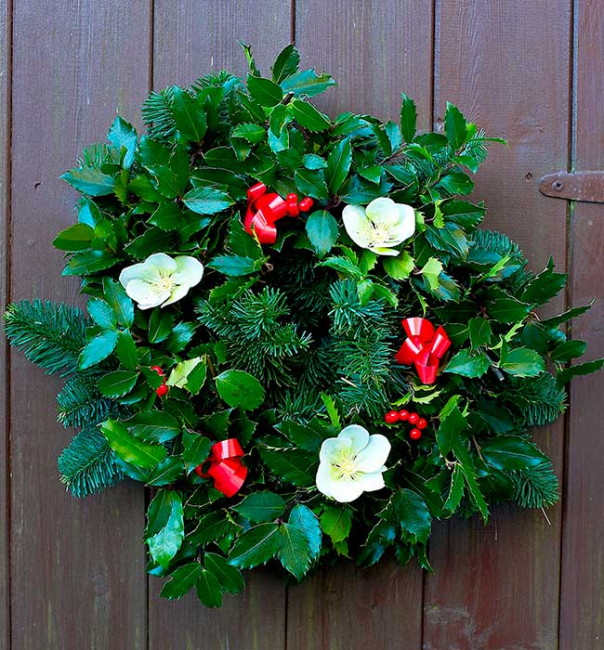 Our real fresh holly wreaths & Christmas Posies are made by us from the end of November…
Valid until 23 December 2014
More information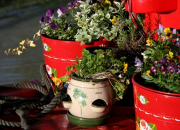 When space is really limited, gardening needs ingenuity. With a few clever tricks and some innovative gadgets, though, you can turn even a balcony into a productive garden overflowing with fruit, vegetables and herbs.
You'll find plenty of useful gear to help you build your balcony gard…
Read more »
Plant of the Week: Poinsettia
Firm favourites on every gardener's Christmas wishlist, the brilliantly showy 'petals' on these exotic-looking house plants are in fact bracts (modified leaves) around much smaller central flowers. As well as traditional red, poinsettias now come in over 150 varieties and colours from creamy buttermilk to magenta pink.

Caring for them is straightforward. Find a bright spot out of direct sunlight, and keep them warm - at least 13°C day and night. Water only once the surface of the compost begins to dry out, and sit the plant on a tray of damp gravel to keep humidity high and help those fabulous bracts last even longer.
Lyonshall Nurseries Facebook
Protect pots
Wrap containers in hessian or bubblewrap to protect them from cracking in frost, and raise them on pot feet so excess winter rain drains away more freely. More plants die in soggy conditions than because of cold, so keep your container plants dry over winter and they should survive.