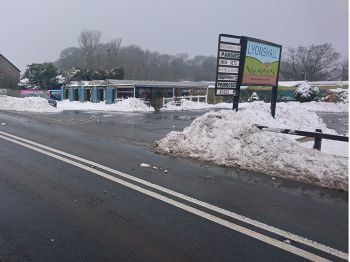 WE HAVE CLEARED A LOT OF SNOW AND ARE OPEN
Plenty of Wild bird Care . Firewood &kindling.
A very good range of plants for Mother's Day, which is next Sunday!
Good range of seed potato & onion sets.
The outdoor plants are snug under the snow . The daffodils & other bulbs are looking good. Great range of primroses & pansies.
The hellebores are looking at their best (once thawed out in next day or so!)