Bedding plants Leominster
We offer a full variety of bedding plants near Leominster on display in our garden centre. We are located right on the A44 near Lyonshall, some 20 minutes away from you. If you are looking for any type of bedding plants popular among English gardeners, you need not look beyond Lyonshall Nurseries!
Our available range of bedding plants
Over the last 25 years that we have grown plants and served the community in Herefordshire, we have come to be known as one of the best planters of bedding plants near Leominster and other areas around. One reason for this wonderful title is the fact that we have always satisfied our customers in terms of the variety of plants we keep.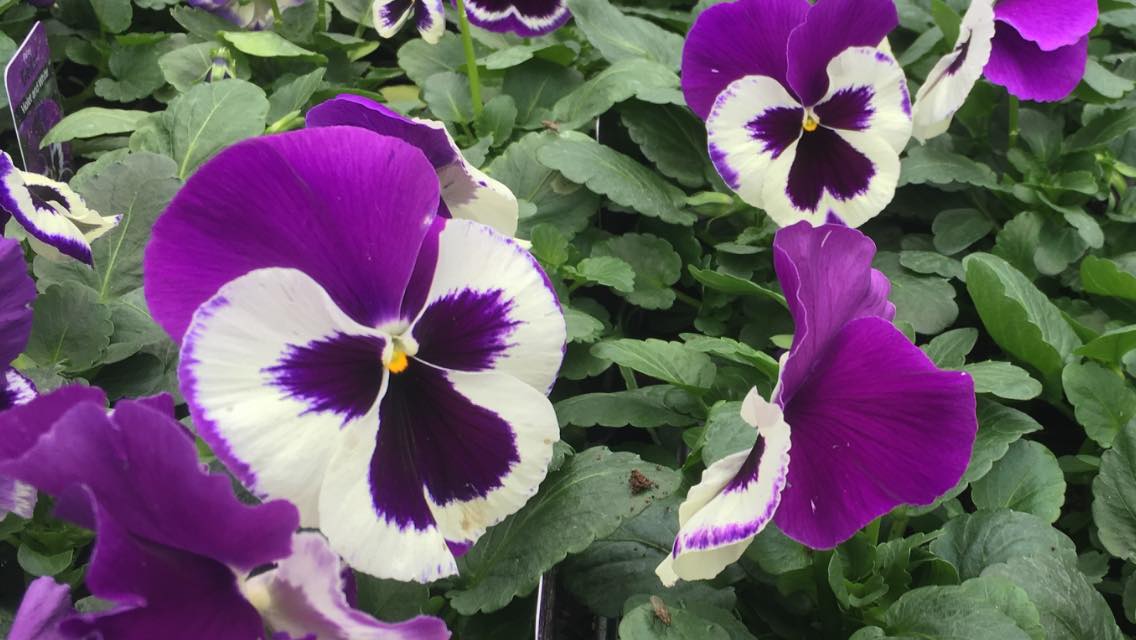 Our range of bedding plants is just as impressive. We make sure we have plants available for every time of the year so your garden never has to look bland!
Our primroses are in bloom around the New Year and keep at it until late April joined by the dianthus and senetti to fill more colours in your garden before spring arrives.
Meanwhile, our spring bulbs, like tulips, iris, and daffodils join them through this period one after another.
Our pansies can stay colourful through the winter if you know how to take care of them while the many types of violas we have in our stock can create beautiful effects with various hues and designs for your garden visitors.
Last, but actually the top selling among these, the geraniums come in a tide of colours. You can bed them en masse quite easily and see the colours take over your garden in no time.
This is the kind of variety of bedding plants near Leominster that we keep in stock. If you are looking for something we do not have in our wide collection, we will be happy to arrange it for you.
Facilities at Lyonshall nurseries
We have made a number of facilities available on premises for our valued visitors and customers. Driven by their passion for these beautiful earthly creatures, our staff would love giving you expert advice on what kind of plants you should get for your garden.
You will also be met by our comprehensive range of plants (trees, shrubs, fruit, vegetables, perennials, herbs, climbers, etc.) and accessories for your gardening needs. Our store stocks plenty of handy tools, plant containers, watering equipment, seeds, pesticides, and garden protection gear among other things.
Getting your bedding plants near Leominster
As your one-stop gardening shop for bedding plants near Leominster, we also have a number of gifts available that you can get for friends and family. Because your visit may make you overspend, thanks to all the useful items and plants you see in our impeccable displays, we can call you a taxi from Kington Taxis with a special discount to carry your shopping home safely.
Plan your visit this week and give these bedding plants a chance to rock your garden!