Nursery Lyonshall
Lyonshall Nurseries is a great nursery in Lyonshall where you can find a wide variety of plants, seeds, and accessories for your garden. From vegetables and fruits to container plants, soil, fertilisers, gardening tools, watering supplies, and protection equipment, we have everything available on remarkable value.
What can I get from this nursery in Lyonshall?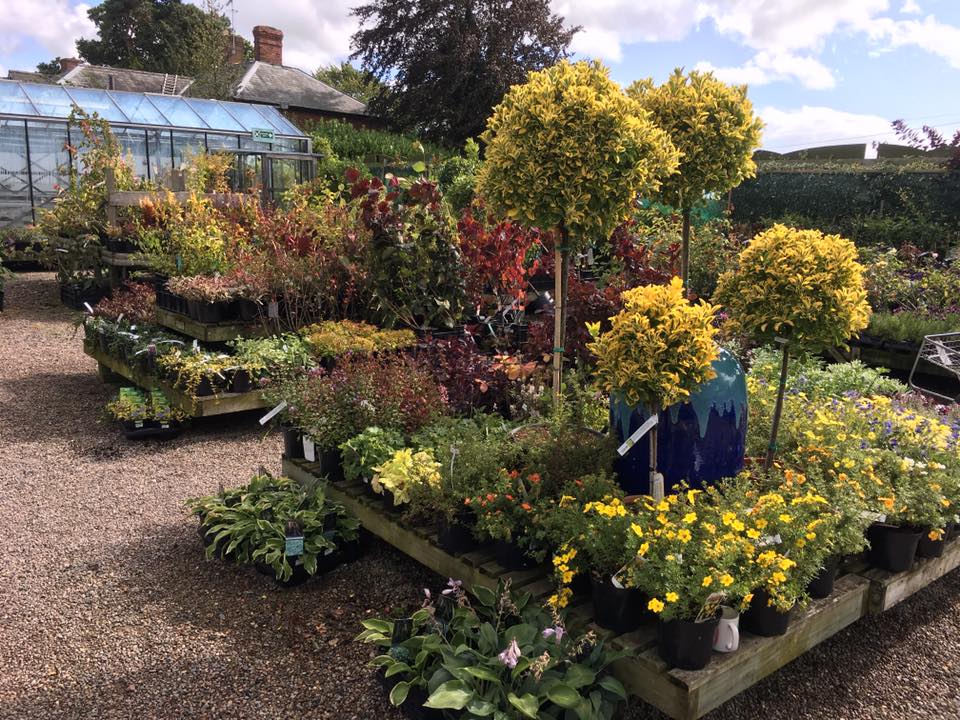 Our customers and visitors are often surprised at the wide range of products that we offer. Our focus has always been on providing our customers with comprehensive product lists so they can rely on Lyonshall Nurseries for everything related to their gardening needs. Buying from us, you will get:
An endless list of products, including a wide variety of plants (vegetables, fruit, roses, trees, beddings, and shrubs); gifts (grow-your-own); wildlife and bird care products (seeds, tables, and baths); garden furniture (arches, benches, planters, etc.); herbs, climbers, and perennials; houseplants (potted plants for indoor settings); seeds; soil and fertilisers; pest control products that are pet-friendly; variety of gardening tools; watering supplies and equipment; and protection equipment (cloches, etc.)
Expert help from our knowledgeable staff who love gardens and growing plants. Discuss any problems you might be facing in your garden or consult them for the best options you could take for your need.
Competitive prices that no other garden centre near Lyonshall offers.
Why choose Lyonshall Nurseries?
There are a number of reasons why you should be getting your gardening supplies and plants from our nursery in Lyonshall. The foremost is the variety of products that we offer. Over the past 15 years that we have spent growing and protecting plants, we have come to learn about every need of a garden. This is why, when you visit Lyonshall Nurseries, you will realise there is hardly anything you may need for your gardening passion that we do not have in stock.
The trained staff is friendly and know the answers to your questions. So, you can expect some education and useful tips on your trip. At the same time, the value we offer for your money is second to none. We love building gardens and those who like spending time in this hobby. We are always focused on getting our customers the best products for the attractive prices.
A horticultural extravaganza
Close to the Mid-Wales, the location of Lyonshall Nurseries puts it on the radar for residents of a number of localities. Travellers and tourists racing across the highways usually take a stop to spend some relaxing time in the peaceful - as well as it is colourful - environment of the best nursery in Lyonshall. They admire the variety and display of the plants we spend a lot of time arranging with just the right presentation.
Since we love gardening so much, our nursery in Lyonshall stays open all week long. You can visit us any morning or afternoon during the week and we will be happy to serve you.
Plan your visit soon and get all the plants and gardening essentials you need