Garden Centre Herefordshire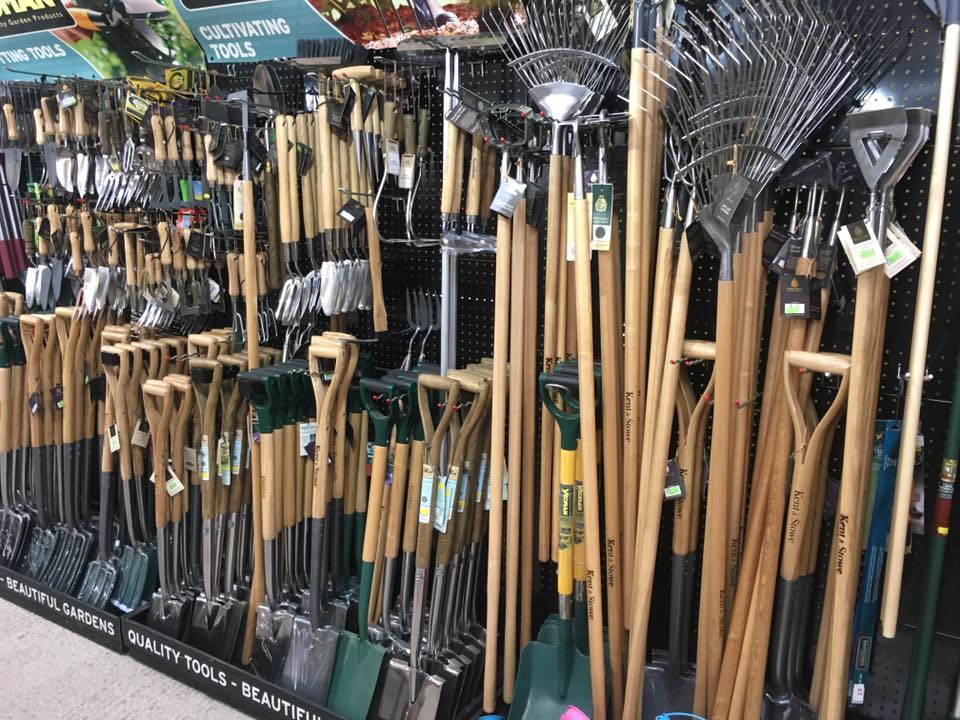 Lyonshall Nurseries is a flourishing Garden Centre in Herefordshire. We have a passion for gardening and enjoy helping the locals who share our love!
About our Garden Centre in Herefordshire
We sell a wide range of gardening supplies, plants, vegetables, fruits, seeds, gardening furniture, seeds and more. It doesn't matter whether you're here for a small container plant or need our assistance with setting up (even sprouting) your garden from scratch. We are here to help. We offer premium quality products and unbiased advice so that you can enjoy the piece of nature in your backyard or home with a content smile on your face. Whether your looking for must-have tools or decoration for your winter garden, you will find it at Lyonshall Nurseries.
What Our Garden Centre in Herefordshire Offers:
Lyonshall Nurseries is the garden centre in Herefordshire that you can count on to provide you everything you need for your gardening endeavours. Following are some of the many products we offer:
Vegetables: From potatoes, onions, garlic to carrots, lettuces and asparagus, you can find a wide range of vegetables in our collection.
Roses: We have a beautiful collection of roses that we grow at our nursery. We also have some David Austins, too!
Gifts: Surprise a garden lover with garden merchandise and gift vouchers they can splurge on.
Wild Bird Care: We have highly nutritious bird feed
Trees and Shrubs: Design the backbone of your garden with trees and shrubs!
Fruit: Grow your own selection of apples, plums, pears, berries and more!
Garden Furniture: Browse through our stylish and low maintenance benches and furniture sets
Containers: Plant small shrubs, bushes or flowers in attractive containers and decorate them along the pathways or in your garden.
Perennials: These gorgeous bloomers make the summers and springs festive with their presence.
Herbs: You never have to visit the store again to restock herbs if you have them in your garden.
Climbers: When you have the ground covered, the walls are a place for your plants.
Annuals: Our annuals bring colours to your garden as they bloom in a spectacular display for one season.
House Plants: Bring a sample of your garden inside your home with sweet-scented houseplants.
Seeds: Grow your very own vegetables, fruits and flowering plants from seeds.
Bulbs: Plant bulbs for every season to have your garden thriving in colours!
Soil and Fertilisers: Food for your plants! Let them thrive in the best conditions.
Hand Tools: Essentials that help you take care of every inch of your beloved garden.
Christmas: We have Christmas specials like Christmas trees and decorations, festive plants and more!
Garden Pests: Be well-armed against the influx of pests that threaten your well-maintained garden.
Pet Supplies: From a complete stock of Burns dog and cat food to comfortable bedding, find the very best for your pet.
Protection: The rains, harsh winters and pests are a problem for gardens. Guard yours from these elements with reliable protection.
Seasonal and Bedding: We have a massive collection of seasonal and bedding plants that we stock up on a regular basis.
Watering: Keep your plants properly hydrated with manual and automatic watering kits.
Visit our product range page for a complete overview of the products that we sell.
Why Choose Lyonshall Nurseries as Your Preferred Plant Shop in Herefordshire?
Lyonshall Nurseries has worked tirelessly through the years and has established itself as a reputable garden centre in Herefordshire that provides the best and complete solutions in everything related to gardens and gardening. So, while we house a wide range of species of plants, house plants, trees and shrubs, you can also find gardening tools, pest control solutions, garden furniture and more.
Our plant shop offers assistance in creating, renovating, and maintaining a stunning garden. Visit us today to browse through our most recent inventory!