Bedding Seasonal & Vegetable plants
We have managed to grow most of our bedding, seasonal, basket & container plants that we would normally have. Vegetables, such as Tomatoes, cucumbers, peppers & courgettes . Runner beans and other pack veg are just about ready. There have naturally been supply issues & potting times have been delayed during this Covid-19 outbreak.
We have desperately been trying to get these to you! The demand has been overwhelming and we are sorry we can't supply as quick as we would have liked. We are working on it!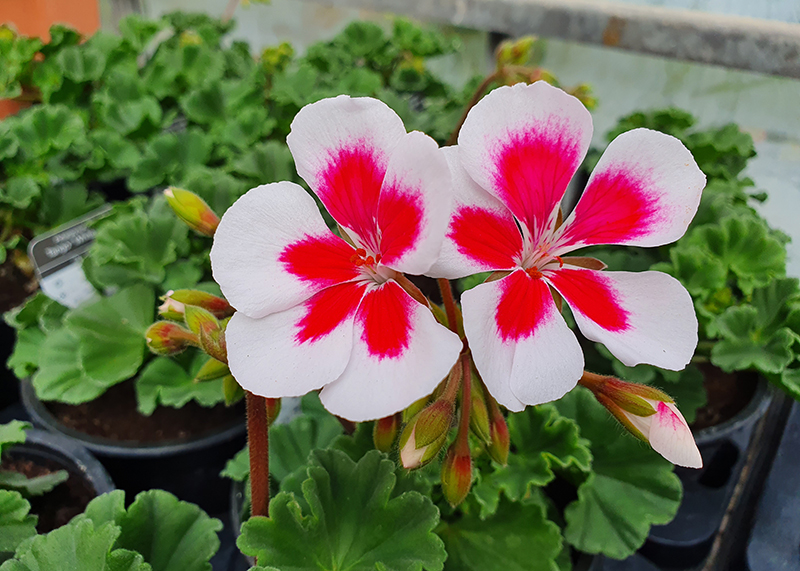 We have managed to get together lists of various plants we grow and these are available to view online or download.
WE have no lists available at the moment stock is changing rapidly on a daily basis . We have been overwhelmed with customers purchasing our plants and certain lines have now sold. You will still find most plants available. Unfortunately pack bedding is becoming limited. No more buzy lizzie this season sorry.
Please note these are subject to availability. It does not guarantee we will have a certain variety.
We do have plenty growing on and anticipate good stocks until mid-June.
We are running behind with our potting but have most of the varieties growing or ready to pot that you will know. We have some new varieties though! We have experienced shortages from our plant suppliers and some plants will not be available that you would normally find at Lyonshall. I think our team has done exceptionally well with limited time & resources to produce what we have. Quality is still very good - what you are used too, I hope!
Thank you for your patience and understanding and hope to see you soon.
Simon, & Lyonshall Team