Primroses
Primroses make a welcome addition to any garden. The array of vibrant colours and the fragrance is unbeatable.
At Lyonshall Nurseries we grow all our own primroses and have a succession of these wonderful blooms from November - April.
Most are hardy and will flower again the following year. Modern breeding has produced some stunning varieties that pove to be reliable, packed with flower & very fragrant.
Easy to look after. Just water & de-head regularly. Feed as required.

Ideal to plant in containers, beds & borders. On their own or in mixed plantings with Spring bulbs, heather, pansy & viola, bellis, forget-me-not etc. They work well in hanging baskets too.
Usually trouble free - but can be prone to vine weevil in some seasons.
The types
Garden hybrids and varieties.
Primula species have been extensively cultivated and hybridised, mainly derived from P. elatior, P. juliae, P. veris and P. vulgaris. Polyanthus (often called P. polyantha) is one such group of plants, which has produced a large variety of strains in all colours, usually grown as annuals and available as seeds or young plants.
Most of what we grow fall into the above.
the early flowering types are
Primera
Danova
Primlet
Charisma
Cottage Cream
Mid -season
Delia
Woodland Dell
Husky
Mitra
Orion
Marli
Ariella
Harlequin

Late season
Dobra
Trento
Daniella
Euro
Polyanthus (elatior) types
Crescendo
Stella
Cupid Yellow
Firedragon
Prominent
Goldnugget

New this season
Scentsation Raspberry Ripple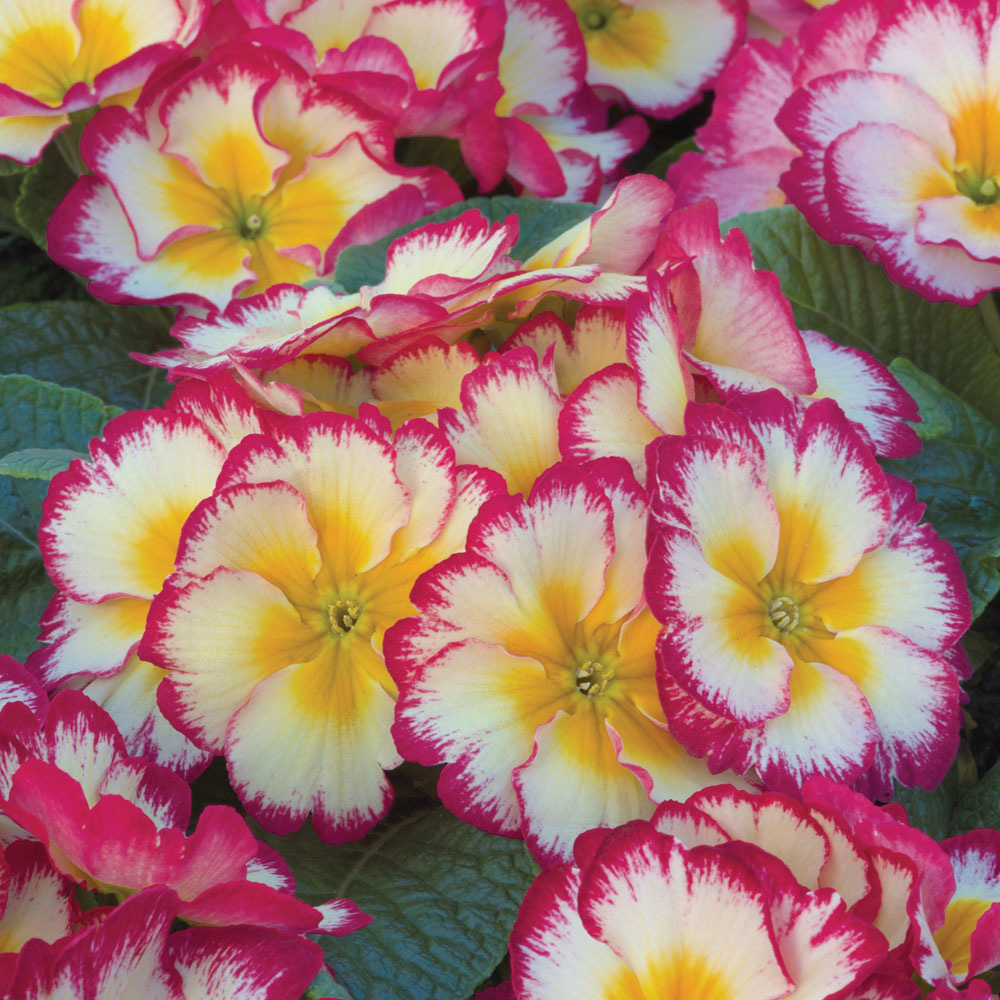 A must-have novelty with vibrant raspberry and lemon bicoloured flowers with a strong fragrant scent. Ideal For patio, cottage gardens, alpine & rockery, low maintenance garden, woodland garden.
View more categories in the category Seasonal & Bedding