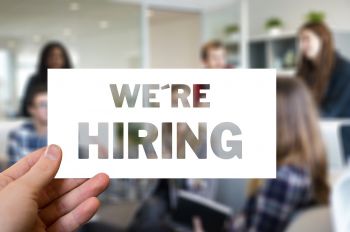 Job Title: Retail Sales Assistant
Part –Time (up to 35 hours) to cover Maternity leave from end September 2021
Applications to be sent by email to info@lyonshallnurseries.co.uk or by post ONLY.
Please contact us for address details etc.

CLOSING DATE: 9AM MONDAY 13th SEPTEMBER
Please see details below and if you are interested download an application form and get it back to us before 13th September.
Download job description (as listed below) HERE for Microsoft word document. HERE for pdf version.
Download application form HERE for Microsoft word document. HERE for pdf version.
Retail Assistant Job Purpose:
Facilitating the sale of products or services in a busy family run Garden Centre located near Kington, Herefordshire.
Till operation, stocking, organising, display & merchandising, marketing, watering & plant maintenance. Selling goods to customers in the store and over the phone.
Retail Job Duties:
Assist in preparing the store for opening and with closing at the end of the day
Operating a cash register. Counting out the correct change
Cleaning and maintaining the shop where required
Pricing of stock & stocking shelves when a product is running out
Creating retail displays & promotions
Communicating with customers over the phone and in person, answering all questions they have about products and the store (training can be given)
Keeping aware of what types of products are in the store and making recommendations to customers. Recommending helpful alternative when the store doesn't carry the product a customer is looking for
Deferring to store management when a customer issue proves too difficult to handle alone
Following procedures like dress code, customer etiquette, safety regulations, and other precautions and requirements
Lifting heavy items when necessary
Engaging in appropriate behaviour at all times, representing the business in a positive light
Processing deliveries. Processing returned items
Completing tasks as delegated by a superior such as a store manager
Retail Skills and Qualifications:
Cashier Experience, Customer Service, Communication, Team Player, Independent Worker, Attention to Detail, Cleaning, Organisation, Product Knowledge, Stocking, Inventory, Friendly, Helpfulness. Ability to create & use spreadsheets, signage & POS. Knowledge in Gardening useful.
Engaging in quality Social Media, update websites & newsletters an advantage. GCSE Grade 4 (C) or above in English & Mathematics also an advantage.
Own transport recommended (not essential) as public transport difficult at times. Full driving license holder to carry out customer deliveries in works van an advantage.
Salary & Hours of work:
24 -35 hours per week depending on ability & experience. Monday, Friday & Saturday required. Other days depending on candidate.
Extra hours will be available during busy times March – June & September - December and also covering for sickness & holiday.
Bank Holiday working required during busy times.
Age related Minimum Wage applies. Ability & experience will enhance rate of pay.
3 week paid qualifying period will commence on starting.